A little late I know. We're in the first week of April but I've been huffing around with school stuff and haven't been able to keep up with my baby:( I've also started getting into a new hobby, BJD's(Ball-Jointed Dolls)! So it's been back in forth in my hobbies and things I really love to do. Also you guys know I don't put makeup on all the time so I don't really have any new looks for you:( But next month I'm going on vacation and will be doing some easy summer looks, so stay tuned for that!
Onto the Favorites!
1 Purlisse Delicate Gentle Soymilk cleanser and Makeup Remover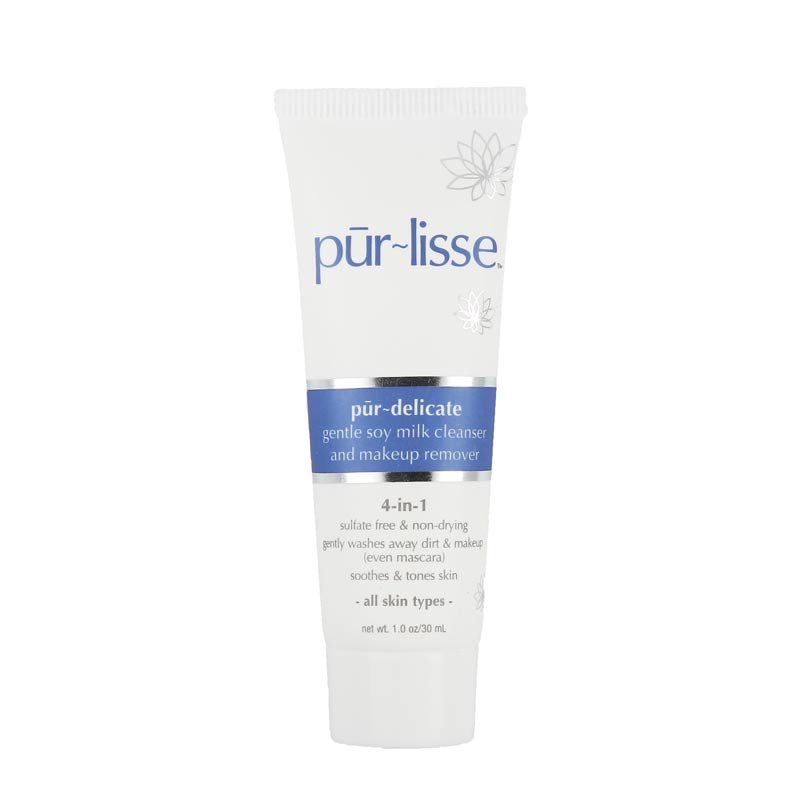 I got the little trial size in my March Ipsy bag (see my unboxing here!) I am all about facial cleansers, in fact I have about 3 in my shower right now and another one of my favorite is a facial cleanser so I was really excited about this. Like it says, this cleanser is super gentle and really relaxing on the skin. It really hydrates the skin and leaves it baby soft. My face hasn't been dry since I started using it. I finished the entire trial bottle too. Now the only downside to this product is that the full size is $36.00. That is WAYYYYYY out of budget, even if it is really great. I fully stand by this product but I can also get gentle cleansers for cheaper. That doesn't mean that this product will stay off my favorites list!
2. Olay Fresh Effect Va-Va-Vidid! Powered Countor Cleansing System
No i actually got mine as Big Lots for around $8.50. The system comes with a small bottle of their Shine, Shine Go away cleanser and this super cute (and tiny) Powered Cleanser. It fits in the palm of my hand (and I have small hands) so it's super great for travel and for people that don't need something super fancy, like me. I don't have many facial problems or issues like acne so a simple exfoliator is good enough for me. Now i don't really have shiny or oily skin either so I don't notice a difference when I use the Shine, Shine go away cleanser. But i did get a full size of it because I happened to go to another Big Lots and figures, why not! Big lots has a lot of retail things for cheap so I got it. I really love the cleansing system thing though. I use it with all different kinds of face washes, like my purlisse.
3. Nyx Eyebrow Gel
Let me tell you how annoying it is when you have pitch black hair and every eyebrow product goes from blonde, to medium brown, to dark brown (which is really just a deep chocolate color). I DO NOT HAVE BROWN EYEBROWS. My eyebrows are freaking dark as night. So when I found this product at Ulta and it said BLACK I was ecstatic. Now technically the color is brown black (and it does have a brownish tint to it) but it is such a deep deep brown that it looks black (unlike the chocolate colors I've tried before). It really blends into my natural eyebrow hairs and helps give me that on point eyebrow shape. The gel is similar to OCC Liptars in that a little goes a long way, seriously. I only need a teeny drop on an angle brush to do one eyebrow. The way I do it gives my brows a more painted on look but I don't mind it at all because I like it. For people that don't really need to fill in their eyebrows save for a few sparse areas this might not be the best product for you. But i should mention that it last ALL freaking day. It doesn't come off easily with water (with any other makeup remover it does though) or sweat. I do my eyebrows everyday because of this. It only takes me a few minutes too. So easy, fast, lasts long, and only $7. That $7 will go a long way.
4. e.l.f's 3-in-1 Mascara
Ya'll know that e.l.f is my go to brand for almost everything. I love e.l.f so much. This mascara is no different. I tell you, I'd almost give up my Smashbox Full Exposure mascara  for this….almost. But this is just as good!. In fact i like layering the two together to get the falsies look. My eyelashes are naturally long and curl upward. But i still need mascara to darken them up a bit and separate them. This mascara is specifically designed to lengethen and it really, really  does. My eyelashes go towards the heavens with just one coat. And the special shaped brush helps to separate my lashes too. The Smashbox mascara adds more volume when added on top of it and makes my lashes look thicker. Plus it's only $3!! How can you ever go wrong with e.l.f?!(their lipliners is where. don't get them. they're super hard and not creamy at all)
5. bH Cosemtics That's Heart Palette
I have used the bronzer and highlighter so many times. It's my favorite thing ever. I use the neutral eyeshadow shades more than the pink, blue and teal but overall i think this palette is really good. It can even be used by beginners and intermediates. The shadows are really shimmery so if you enjoy that pop of color these are definitely the eyeshadows for you. They're also really soft and super blendable. it is a limited edition palette but bH has AMAZING sales and right now the price is only $9.95. I think i got mine for $6.95 during one of their bigger sales. This is usual go to palette for quick looks and I'll probably be taking this with me on vacation.
What are some of your guys faves for the months? Comment below or link me to your posts! I can't wait to read!!